---
---
Since Marijuana has been legalized in many states and Washington DC, this is what you need to know about the latest updates to the brewing industry.

The legalization of marijuana continues to be a hot button issue throughout North America. It was made federally legal in Canada in October 2018.

The Alcohol and Tobacco Tax and Trade Bureau federal agency frequently shortened to TTB, legally prohibits making beer that includes both alcohol and THC. But non-alcoholic beer isn't regulated by the TTB.



What Is Cannabis Beer?
Marijuana legalization map (Courtesy of businessinsider.com)
First you need to know that there are two types of weed beers:
Cannabis Beer
Cannabis-Infused Beer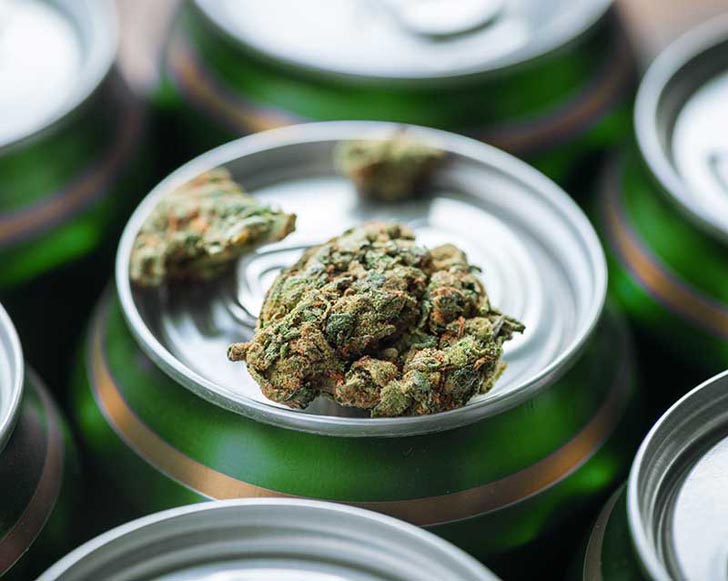 What is Cannabis Beer?
Cannabis beer is a non-alcoholic beer, brewed with the marijuana plant. It's gluten-free and low-calorie.

How is Cannabis Beer Made?
Cannabis beer is brewed with crushed stocks, stem and roots of the marijuana plant itself as opposed to being infused with Cannabis oils. The marijuana replaces the use of barley in the brewing of Cannabis beer. Companies such as Province Brands are preparing to hit the market with the first weed beer available in Canada as edibles are expected to become legal in 2019.

What is Cannabis-Infused Beer?
Cannabis-Infused Beer is beer infused with Cannabidiol (CBD) or Tetrahydrocannabinol (THC). Cannabis-Infused beer is also non-alcoholic and often contains little to no calories. Currently, CBD-infused weed beer is available in select states where marijuana is legal, however, Canada will not expect to see cannabis-infused beverages hit the shelves until 2019.

How does a Brewer Make Cannabis-Infused Beer?
Cannabis-Infused beer is brewed with barley, much like traditional beer, and infused with Cannabis oil or THC & CBD oils.

Does Cannabis Beer actually get you high?
Yes and no. Cannabis Beer has the potential to get you high if it contains THC. Cannabis Beers brewed with the marijuana plant will contain THC and will provide the effects of a "very quick" high. However, Cannabis-Infused beers currently on the market can legally only contain CBD which is an ingredient in marijuana that won't get you high, but will provide calming effects. So, we'll have to wait before we can get high off a Cannabeer. (Pun most definitely intended.)

What does Cannabis Beer taste like?
According to Dooma Wendschuh, the CEO and co-founder of Province Brands, perfecting the taste of Cannabis Beer was not easy. "The things that we would come up with just tasted horrible," said Wendschuh. "They tasted like rotten broccoli."

However, with time and chemistry, Wendschuh was able to describe the taste of Cannabis Beer as "dry, savoury, less sweet than a typical beer flavour."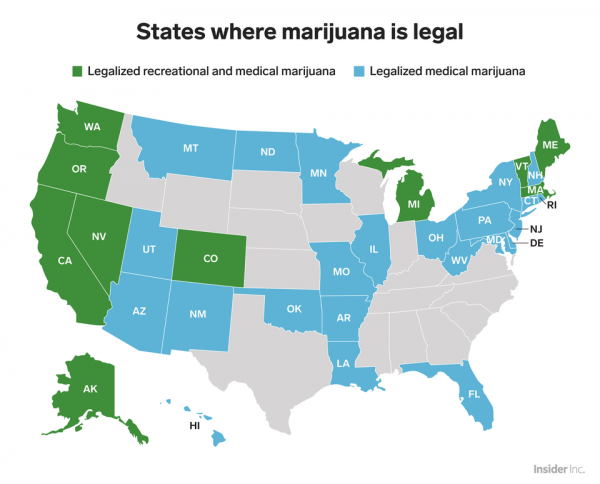 Marijuana legalization map (Courtesy of businessinsider.com)
---

Video Related