---
---
When residents of Huntington, New York order a beer from Six Harbors Brewing Company these days, they're in for a furry surprise. Buddy and Barley, a pair of golden retrievers, collectively known as the "brew dogs," have begun accompanying their masters on delivery runs. Rather than wait in the car, the gregarious pups come bounding up to the front door with tails wagging and decorative four-packs strapped to their collars.
"Our dogs have always been down at the brewery. We have a three-year-old and a one-year-old. Buddy, the older one, has always been a mainstay here. We started taking them along with us and people always asked if they could come over and see the dogs," says Mark Heuwetter, who co-founded the brewery with his wife Karen. "Now they come right up to the porch. People are loving the camaraderie. They're almost like therapy dogs now."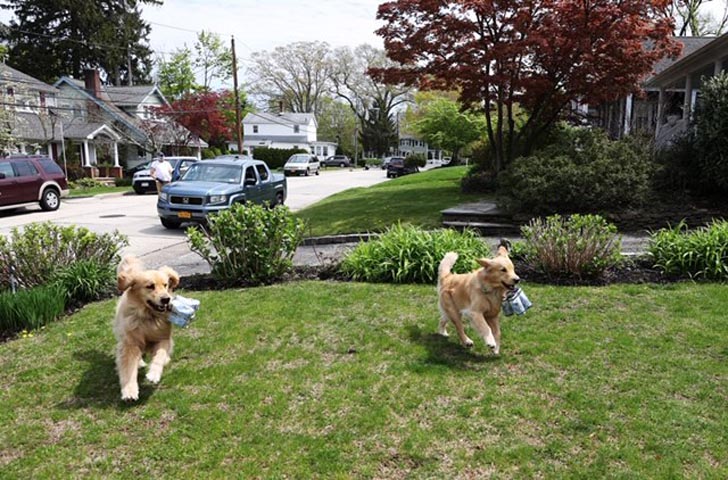 Photo courtesy of Six Harbors Brewing Company
After two months of strict social distancing and lockdowns, Buddy and Barley provide some much-needed comic relief and companionship. They've also helped the brewery to adapt to the changing times. Until recently, the microbrewery was a community-oriented space that hinged on social connections.
"When this whole episode happened with COVID-19, we had to change our business model from a brewpub that sells everything over the counter," Mark says. "It's not just about beer deliveries—we're acting as a conduit for a form of social contact that people have been missing."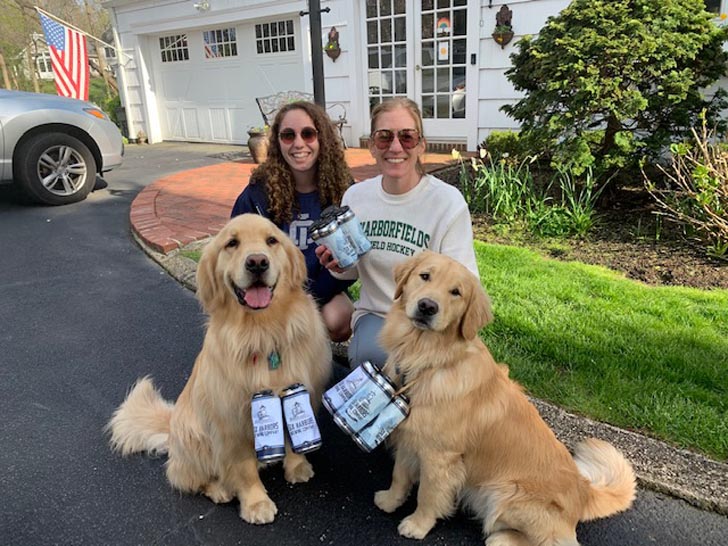 Photo courtesy of Six Harbors Brewing Company

Although the Heuwetter's mission may be local, the word has already spread globally. Papers and news stations around the world have already reached out, as have delighted readers and listeners.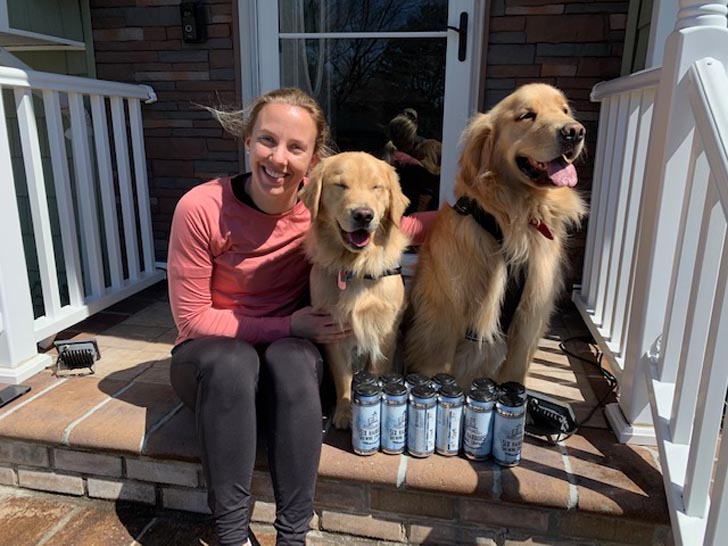 Photo courtesy of Six Harbors Brewing Company
"What really kind of strikes me the most is we got a postcard from a couple in Kentucky who sent $20 in the mail as a tip for Buddy and Barley for some treats," Mark says. "That really made us feel like we were on the right track to doing something good."