---
---
Much more than just a simple beer, Tsingtao reflects the very history of China's twentieth century. From its start as a German-brewed beer to its current status as the second best-selling beer in the world, Tsingtao has quite the story to tell.
Unlike many of its European neighbors, Germany doesn't have much of a colonial past. While France, Great Britain, Spain, and the Netherlands were off staking illegitimate claims to the Global South, Germany was keeping largely to itself, churning out philosophers and composers. So it comes as a surprise to most that Germany actually did have a colony. That's right, from 1898 to 1914, Germany controlled the eastern Chinese city of Qingdao after taking it by naval force.
Though the colony was short-lived, German influence on China remains to this day, thanks to Germany's favorite soft power export: beer.
Homesick for pilsner and hefeweizen, the Germans in Qingdao established a brewery in the city in 1903, calling it the Germania-Brauerei. There, brewmaster R. Schuster crafted a German-style pilsner brewed with traditional German techniques but using mineral water from the Laoshan spring. The first beer was served in late December 1904.
Business expanded over the next ten years, but just as Germany lost its grip on Qingdao, so did it lose its grip on the beer. In 1914, at the start of the First World War, Japan invaded northeast China. In 1916, Germania-Brauerei was liquidated and sold to the Japanese Dai-Nippon Brewery (which produces Asahi).
But the Japanese didn't hang on to the brewery long either. Upon the country's surrender to the Allies and retreat from China, the brewery was turned over to the Tsui family under the administration of the Chinese Nationalist government.
This phase in the brewery's life was even shorter lived, however, as the Nationalists were defeated by the Communists in 1949. That year, the People's Republic of China was declared, and the brewery became a state-owned enterprise.
It remained as such until the early 1990s when it merged with three other Qingdao-based breweries and was renamed Tsingtao Brewery Company Limited, an homage to Qingdao's colonial spelling.
Today, Tsingtao is China's most internationally recognized beer and is available in over 70 countries worldwide. It also remains popular in China itself, found in nearly every convenience store and hole-in-the-wall restaurant.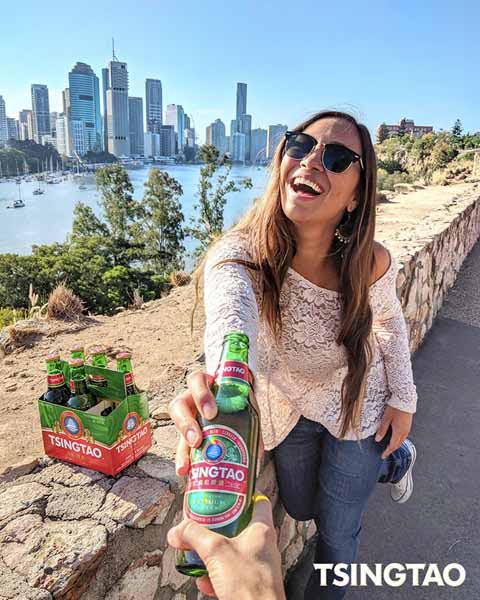 Throughout the brewery's change of hands, the original recipe changed as well, and the current light lager the brewery produces is now much closer to other light Chinese beers than to a German pilsner. Still, to the Chinese, it maintains the clout of a German brand, and to the rest of the world, it maintains the exoticism of a Chinese brand. For Tsingtao, this is a win-win. As of 2017, the beer holds 2.6 percent total market share, making it the second best-selling beer in the world, behind only Snow, another Chinese brand.

By RACHEL DEASON