---
---
Pumpkin Beer also called Pumpkin Ale is a popular style of beer in the United States. Pumpkin beer is traditionally an ale made with pumpkin and spices such as cinnamon, nutmeg, allspice, and vanilla.
Pumpkin ale came from English colonists in the 18th century. The earliest known recipe was published by the American Philosophical Society in 1771. The first commercially brewed pumpkin ale came from Buffalo Bill's Brewery in Hayward, California, in the 1980s, the recipe based on brewing studies made by George Washington.
The Beer Judge Certification Program (BJCP) classifies pumpkin beers as an "Autumn Seasonal Beer" and further defines those as "beers that suggest cool weather and the autumn harvest season, and may include pumpkin or other squashes, and the associated spices."
Pumpkin ales vary: subtle, dry & earthy brews, as well as sweet and creamy pumpkin pie beers. Some can be toasty and roasty. Many pumpkin ales are barrel-aged, and rum barrels lend to the style's sweet molasses flavors.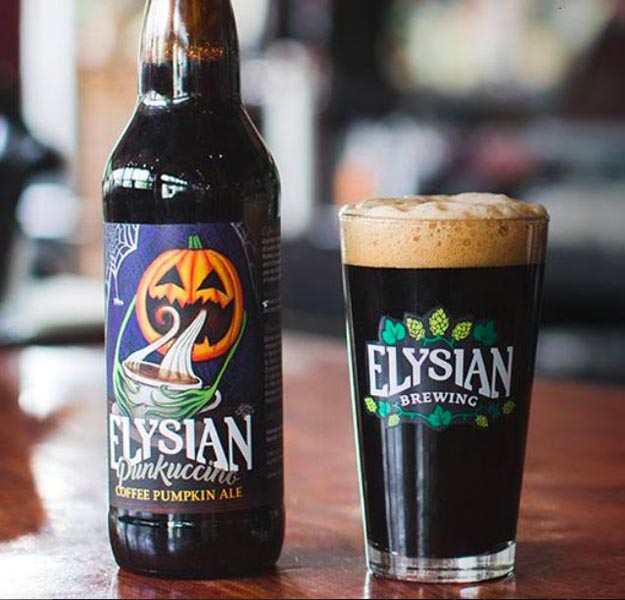 As pumpkin beers have been evolved, many brewers have been created beers with aggressive flavors of cinnamon, nutmeg, allspice, vanilla etc. In some of these beers, pumpkin isn't used at all, many brewers are using artificial pumpkin flavoring.
A good pumpkin beer should finish dry rather than sweet, due to the fermentable sugars from the pumpkin.
You can find pumpkin ales that also contain coffee, like Elysian Brewing's Stumptown-spiked Punkuccino.
Punkuccino is a Pumpkin Ale style beer brewed by Elysian Brewing Company in Seattle, WA. Score: 92/100.
Punkuccino packs a short shot of Stumptown coffee toddy in your pint with a shake of cinnamon and nutmeg. This beer has 6% ABV.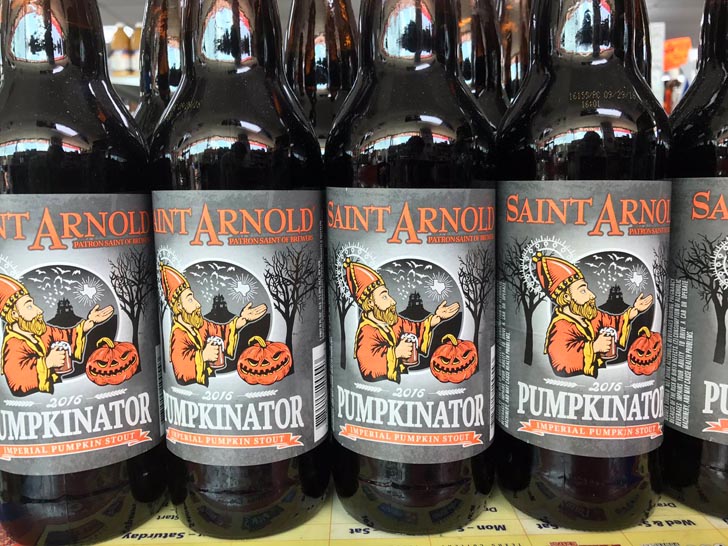 If you are looking for the most popular high rated pumpkin beer, we found out that Pumpkinator can be the one.
Pumpkinator is a pumpkin beer brewed by Saint Arnold Brewing Company in Houston, TX. Score: 95/100.
Pumpkinator is a big, black, full of spice, full of flavor beer. Originally released in 2009 as Divine Reserve No. 9 Imperial Stout 10.5% ABV.
When Divine Reserve No. 9 was released, pumpkin beers were definitely still a unique item in the beer coolers," recalls Lennie Ambrose, the brewery's chief marketing officer.
---
As the weather starts to cool down and the leaves are changing, you start looking for foods that are a little more warming.
The natural sweeter spices make pumpkin ale a good choice for autumnal beer desserts.
Pumpkin ales are normally available from August through October.
For sure, if you don't like pumpkin pie, you won't like most pumpkin beers.