BeerAdvocate's signature and widely popular beer festival that focuses on creative brewing—is going virtual. The 18th annual world-class celebration of brewers who push the boundaries of brewing and raise a fist at the norm will be held at thousands of homes on Feb. 5 and 6, 2021.

Presented by Dogfish Head Craft Brewery and in partnership with Half Time Beverage, Extreme Beer Fest: Cyberspace attendees will receive a hand-curated box containing extreme beers, access to a guided tasting hosted by BeerAdvocate's Todd Alström and Dogfish Head's Sam Calagione, and a chance to learn about the beers from guest brewers during two live sessions online.

How It Works
"I really miss our beer fests and I know many others do too. Without being able to host in-person events for the foreseeable future, we've decided to bring Extreme Beer Fest to attendees."

—Todd Alström, Founder of BeerAdvocate
Buy the Extreme Beer Fest: Cyberspace Package below from Half Time
Rejoice when your box arrives, but don't drink the beers yet
Clear your schedule for Feb. 5 and 6, 2021 (5-8 p.m. PST both days); probably should've done that first
Sign up for your free BeerAdvocate account; if you haven't already; it's required
We'll send your fest access code and instructions via email before the event
Come back to this page on Feb. 5 and 6, log into your BeerAdvocate account, and join the fun
Wearing pajamas is highly encouraged
Still have questions? Check out the Frequently Asked Questions at the bottom of this page.

Extreme Beer Fest: Cyberspace Package
The Extreme Beer Fest: Cyberspace Package is now available directly from Half Time Beverage. Packages are limited and sales end Saturday, Jan. 9, 2021 or when they sell out.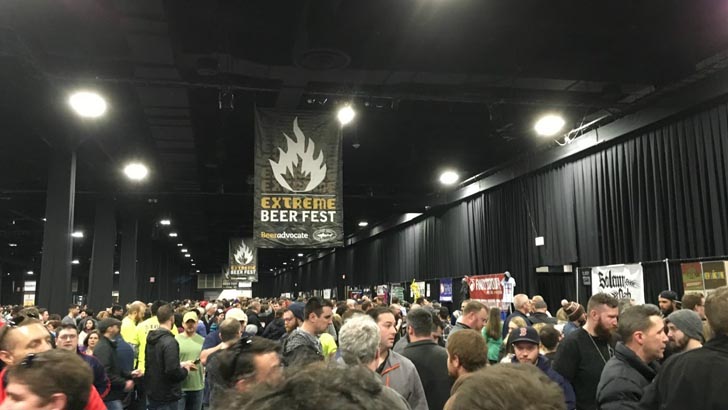 ---


For more info: beeradvocate.com/extreme