Event information may be out of date due to COVID-19. Please confirm details with event organizers.
Venue: ELUS Convention Centre
Address: 120 9 Ave SE, Calgary Alberta, AB T2G 0P3
Date: Thu, 31 Oct 2019 - Sat, 02 Nov 2019
You must be an adult to attend this event.
Event Description
It's been 20 years since we've seen this city in all its Rocky Mountain majesty. Since then, the beer scene has taken off racing. Breweries have been cropping up everywhere in this burgeoning city, proving that Calgary is generating interest in the brewing industry.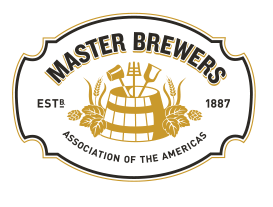 Master Brewers strives to seek out and learn from the most innovative brewers of our time and most of the beer brewed here is sourced from locally-grown ingredients, a practice that's become a staple over the last few years.
It's no wonder we chose Calgary, as the site for the 2019 Master Brewers Conference!
If you're serious about all aspects of brewing better beer, you won't want to miss out on this event. Get hands-on training and attend technical sessions, connect with suppliers and exhibitors who provide brewing solutions, share your experiences with brewers from across the globe, and take your brew to the next level.

This year will cover:
Brewery Safety
Hot Side Operations
Fermentation
Flavor Identification
Nutrition Labeling
Traceability
And more!

Location: Calgary TELUS Convention Centre
120 9 Ave SE, Calgary Alberta, AB T2G 0P3 Canada