Zmogsala is an independent winter craft beer festival in Vilnius, Lithuania. The goal is to introduce the most diverse and interesting beers on our market and beer news. The participants of the festival are brewers and importers of craft beer from Lithuania and neighboring countries and, traditionally, Lithuanian home-brewers!

In this year will be some news.


Participants are getting ready for winter beer contest, which will be "judged" by visitors.
During the event, there will be an Zmogsala radio broadcast by the DJ Smetona.
Visitors will be invited to take a tour of the beer brewery.
New place – better location – underground atmosphere!

But the main highlight is beer! This year, 26 breweries will participate, bringing over 200 types of beer. Welcome to Vilnius!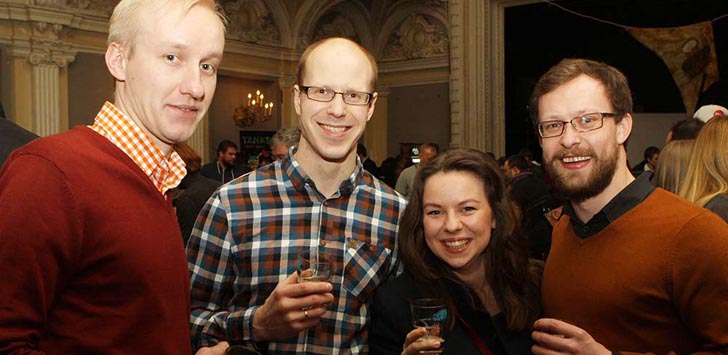 History

Zmogsala – exotic winter beer festival in Vilnius. The aim of the festival is to introduce beer lovers with the most diverse and interesting beers on our market. And the tradition of hosting a festival at the end of winter allows us to introduce exotic, dark and strong beers. The author of this festival idea and organizer - a.a.Vidmantas Laurinavicius (Vidma Alutis).

Vidma Alutis was the founder of the first Lithuanian beer website alutis.lt. When there were only few websites on the Lithuanian Internet at all, a website was created that mainly wrote about Lithuanian beer.

Vidma was also a collector, founder of several famous bars, home brewer, designer, and event organizer. His fellows decided to continue the tradition and organize the 7th festival Zmogsala in his memory.

Buy Tickets

---