This is the largest Oktoberfest celebration to take place in the entire world outside of Germany. That means this festival is second only to the town where Oktoberfest was born, in Germany.

The Oktoberfest of Blumenau is a festival of German traditions that happens in middle October in the city of Blumenau, Santa Catarina, Brazil. German beer festival in Brazil, second only to Munich.

For 17 days in October the town of Blumenau, Brazil becomes a lightning rod of fun and excitement as Germany comes to the Americas.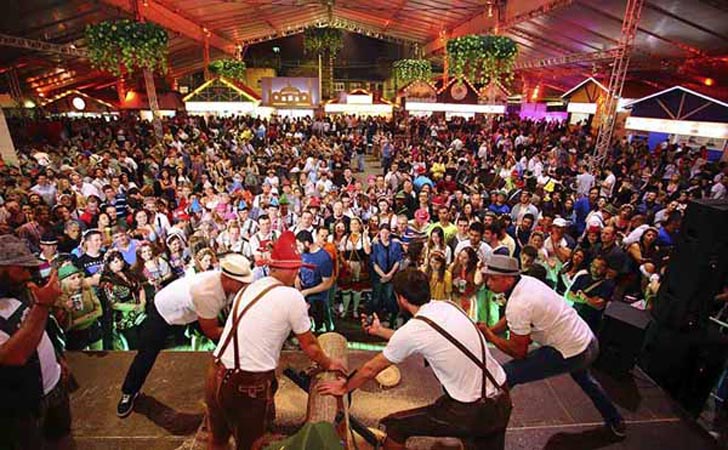 With over 15 days of entertainment, you will think you have left South America and wandered over into Germany. With food, music, and German-themed entertainment galore. The town comes alive with German spirit, and for a good reason, the German influences are apparent all over from the waves of Immigrants from there over the years.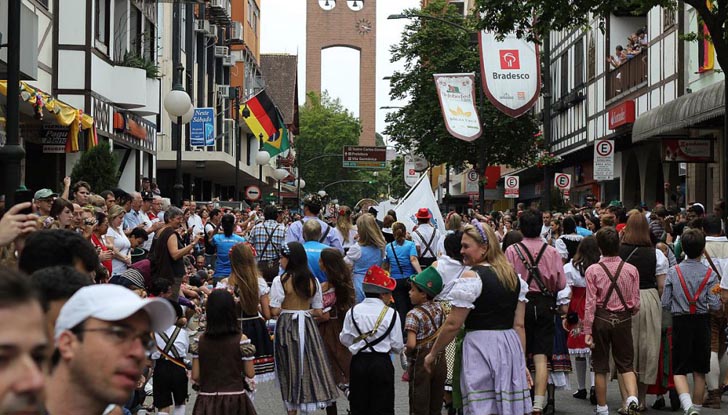 In 1984, the public authorities, businessmen and class entities of Blumenau came together to create an event to celebrate German culture, which has been alive in the city since colonization.

Since then, the party has been growing every year and has consolidated itself as the second largest Oktoberfest in the world, in addition to one of the largest tourist events in the country, receiving more than 500 thousand visitors annually. The whole celebration of traditions with lots of music, dance, typical gastronomy and, of course, a good draft beer.

Oktoberfest Blumenau dishes take visitors on a journey through the flavors of Germany, with a wide variety of dishes such as traditional bretzel, goulash and spätzle.

The party has a food court with several restaurants and gastronomic points distributed throughout the Park, with about 150 options of typical dishes. In addition to draft beers and craft and bottled beers.

Don't miss this truly unique world event!